With a projected population of 335.25 million people, approximately 65% of the US population is expected to engage in online shopping. This surge in online shopping has been steadily increasing and is anticipated to continue its upward trajectory. In today's fast-paced digital landscape, the significance of a robust and dependable eCommerce platform cannot be overstated. Magento, a well-established and widely adopted platform, has long been the go-to choice for countless businesses. However, it may not be suitable for every business. Fortunately, numerous alternatives are available, presenting businesses with the opportunity to explore new avenues. In this article, we will explore the top 5 alternatives to Magento, each tailored to meet specific business requirements.
Through an in-depth examination, we will cover platform overviews, features, functionality, and more. Whether you are a budding small business owner or a sprawling enterprise seeking a transition to a new platform, rest assured that this article will cater to your needs. Let's embark on this fascinating journey right away!
Read More: To Know about Top Platform for Magento Alternatives.
Why are you looking for a Magento Alternatives?
If you're considering switching from Magento to another eCommerce platform, there could be several reasons for it. Some of the common reasons businesses look for Magento alternatives are:
Cost: Magento can be expensive to operate, especially for small businesses. The licensing fees, hosting, and development costs can add up quickly. Especially the developer cost to maintain is expensive and quite steep.
Complexity: One of the challenges with using Magento is that the platform can be complex and requires advanced technical knowledge to set up and customize. This can make it difficult for non-technical users to use and manage the platform effectively.
Support: Magento has a steep learning curve, and community support can be limited. This can make it difficult to troubleshoot issues and get the help you need.
Scalability: Magento may not be the best fit for businesses that are rapidly growing and need to scale quickly. The platform may not be able to handle high traffic and may become slow and unresponsive.
Customization: While Magento offers a lot of customization options, some businesses may require more flexibility and control over their store's design and functionality.
Overall by exploring Magento alternatives, businesses can find a platform that better fits their needs, is more cost-effective, and offers better support and scalability.
Key considerations when choosing a Magento alternatives
When choosing a Magento alternative, there are several key considerations to keep in mind:
Features and functionality: You want to choose a platform that offers all the features and functionality you need to run your eCommerce store. This can include payment options, shipping integrations, SEO tools, and more.
Ease of use: Choosing an eCommerce platform that is easy to set up and use, even if you lack technical expertise, can be a wise decision for your business. Not only can it save you time and money in the long run, but it can also help you avoid frustration and setbacks during the setup process. Therefore, when evaluating Magento alternatives, consider the platforms' ease of use and choose one that fits your level of technical expertise.
Customization options: You want to choose a platform that offers customization options to help you create a unique and branded store. This can include themes, templates, and the ability to add custom code.
Pricing: You want to choose a platform that is cost-effective and fits within your budget. This can include subscription fees, transaction fees, and hosting costs.
Support: You want to choose a platform that offers reliable and responsive support. This can include customer service, documentation, and a user community.
Scalability: Choose a scalable platform that accommodates your business growth and effectively manages higher traffic and transactions.
Finally, by considering these key factors, you can choose a Magento alternative that best fits your business needs and goals.
Explore More: To Choose Right Ecommerce Solutions
Top 5 Magento Alternatives for Your Online Store
Our top 5 Magento alternatives you should be aware of before launching your successful online business.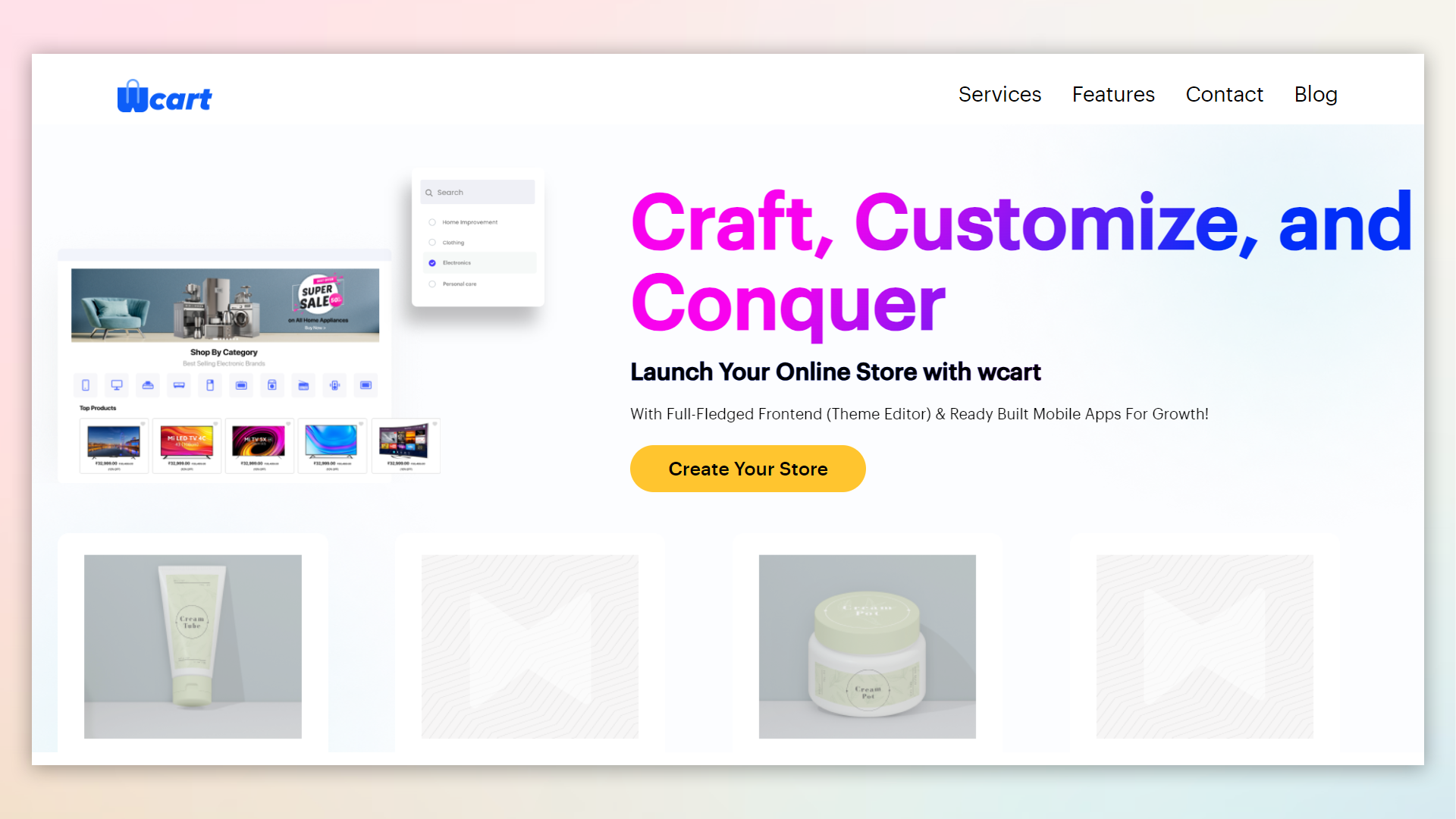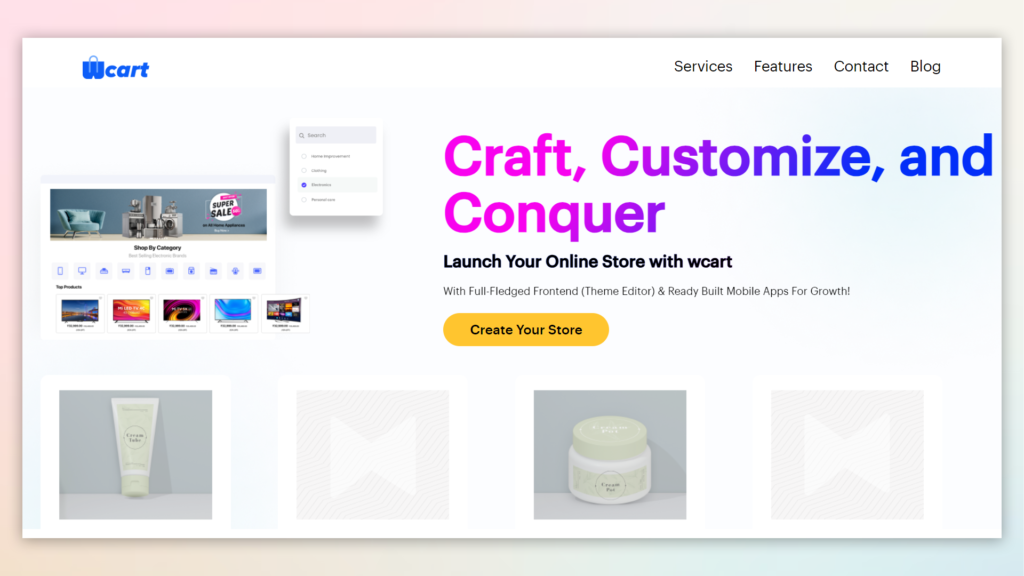 Wcart is a cloud-based ecommerce platform that simplifies the creation and management of online stores for businesses. As an alternative to Magento, Wcart offers more flexibility and customization options to meet the specific needs of businesses. The platform has a user-friendly interface that allows users to quickly design and launch their online store.
Wcart's main features include a user-friendly drag-and-drop website builder for creating personalized online stores, along with customizable checkout pages, multi-currency support, and integration with popular payment gateways like PayPal, Stripe, and Square.
This versatility allows businesses to customize their online store to match their unique product offerings. Additionally, Wcart provides a trial for businesses to test the platform before committing to a pricing plan.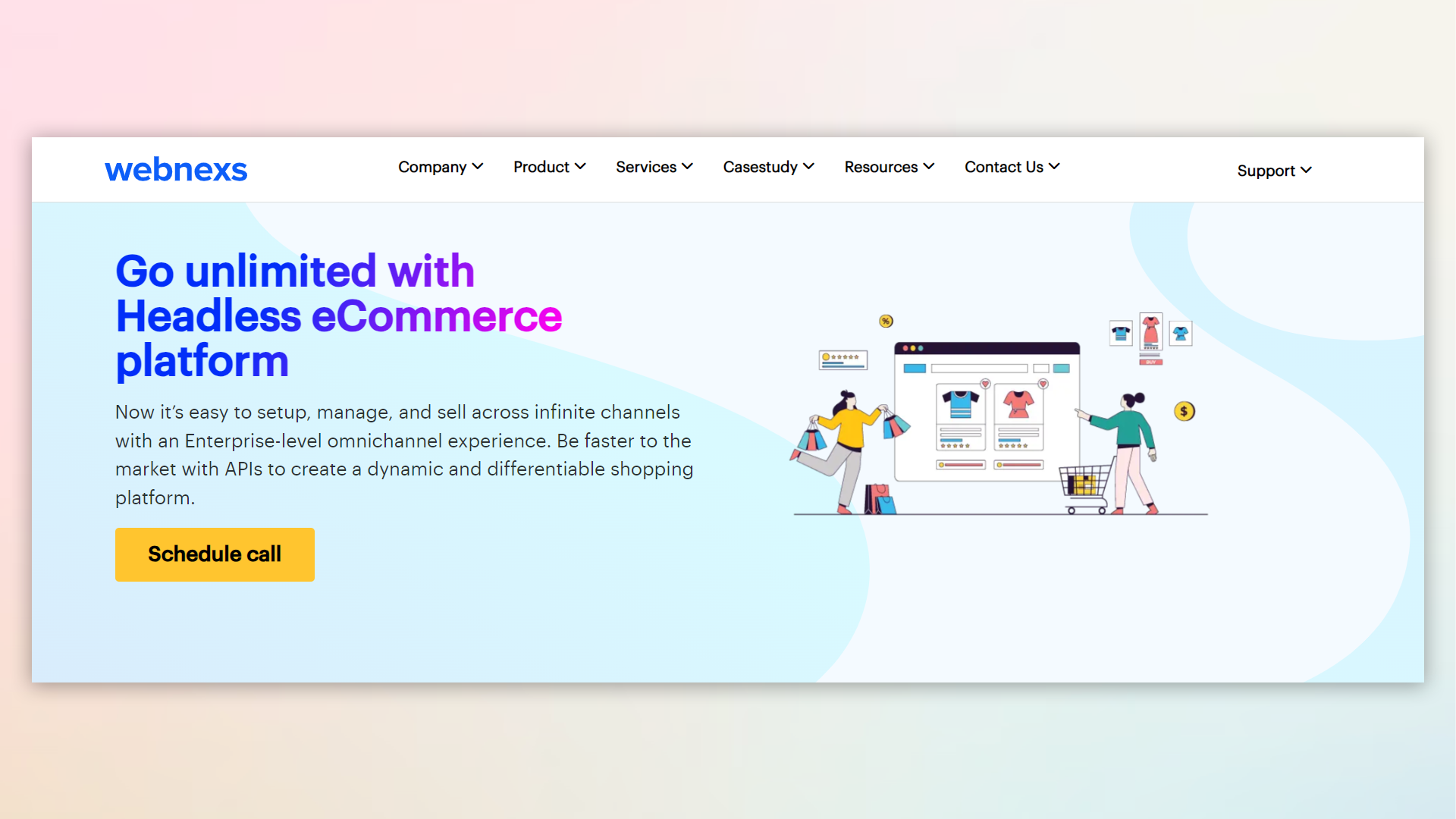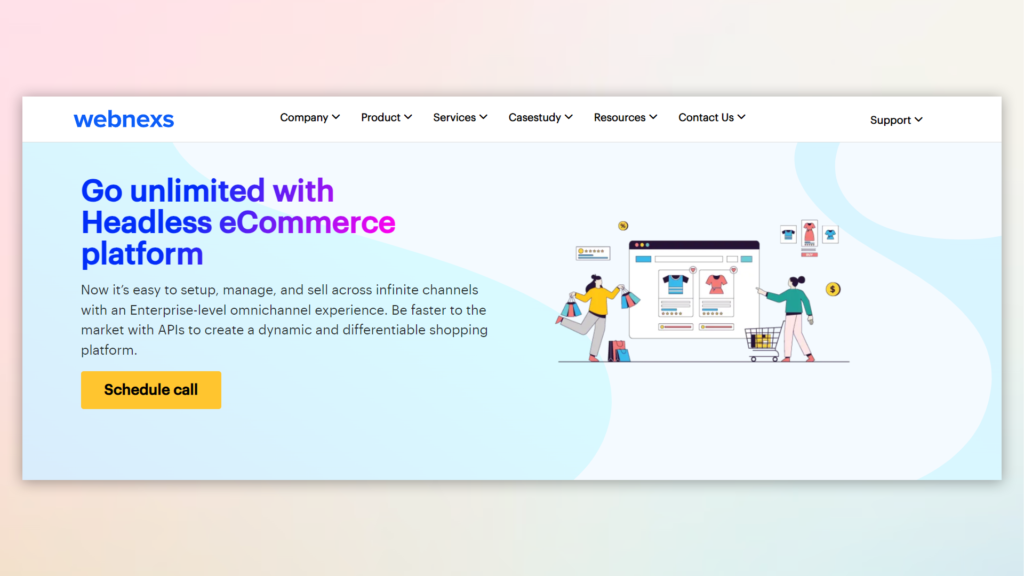 Webnexs offers businesses a complete range of tools and features for efficiently managing their online stores. With Webnexs, businesses can handle product and inventory management, payment processing, sales, customer data tracking, and more. The platform also offers marketing and SEO tools to help businesses increase sales and drive traffic.
Its drag-and-drop storefront builder allows businesses to effortlessly create distinctive storefronts without coding expertise. The platform also provides various templates and themes that businesses can use to get started quickly.
Webnexs offers several tools to help businesses boost sales, including email marketing, social media integration, and SEO optimization.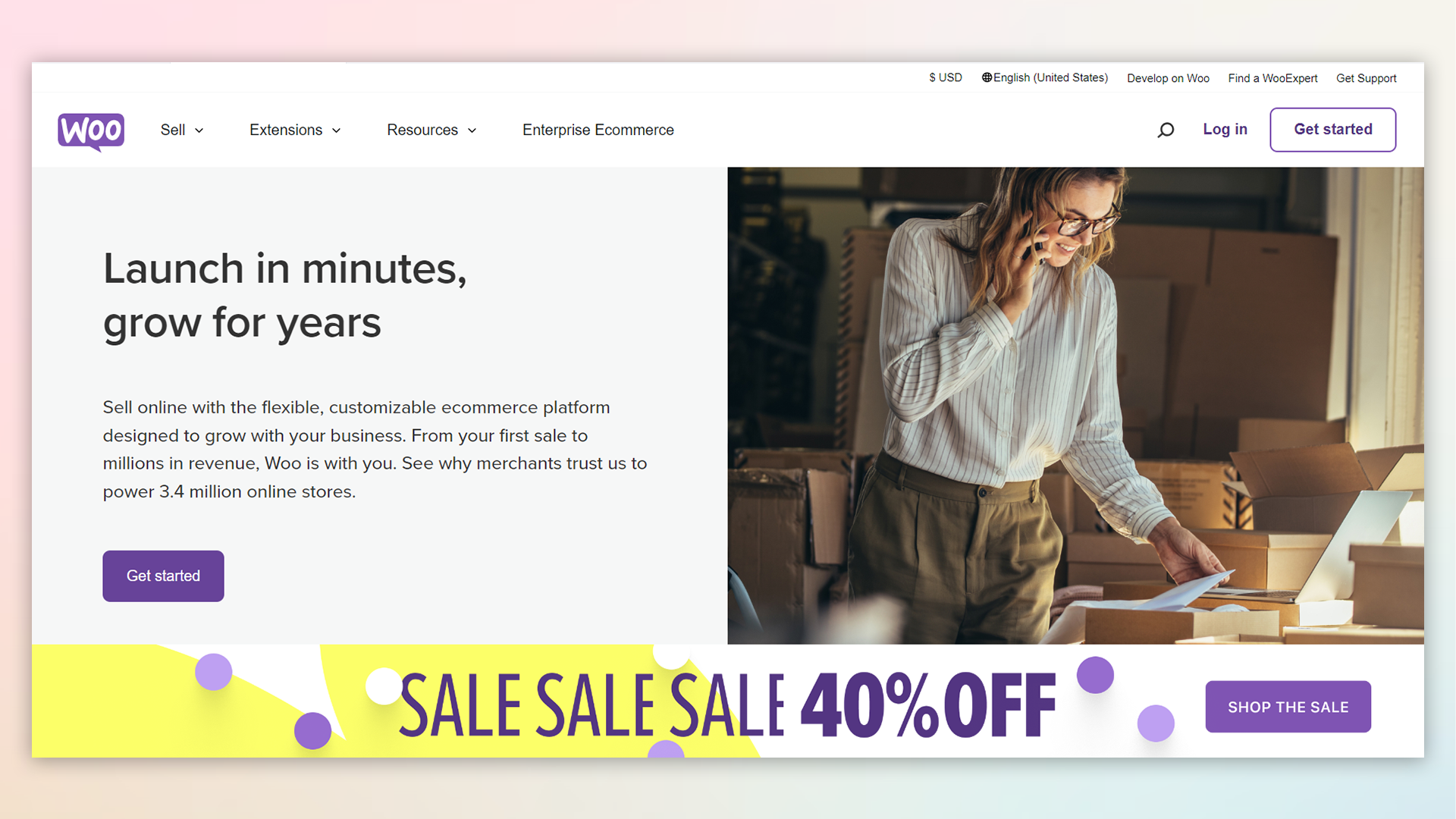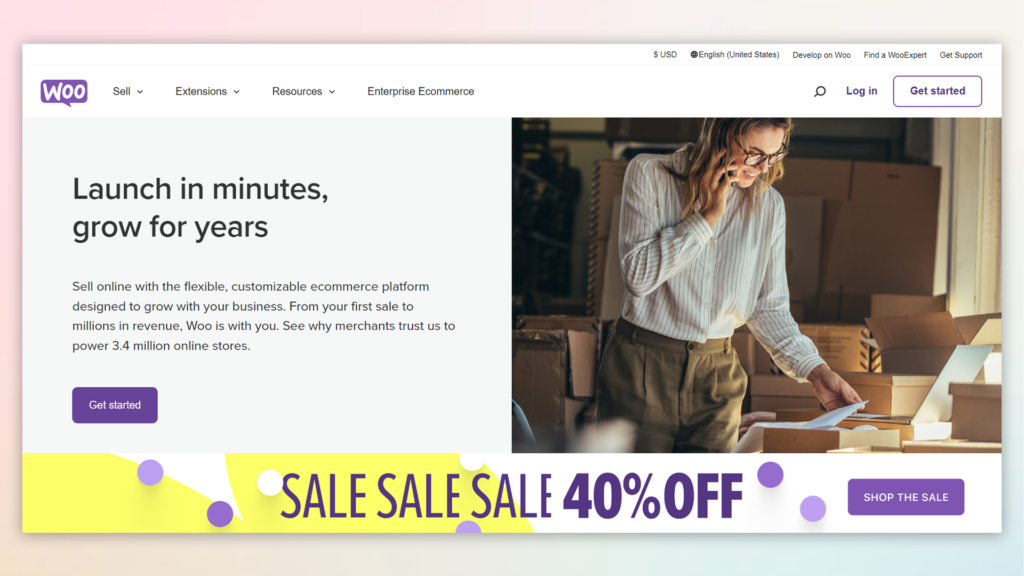 WooCommerce is a free and open-source eCommerce plugin designed for WordPress websites. It has become a popular platform for small and medium-sized businesses seeking to establish an online presence.WooCommerce provides robust features for efficient online store management, encompassing inventory and product control, as well as order and payment processing. Additionally, it comes with built-in support for shipping and tax calculations.
Hence it provides abundant customization options for businesses to create a distinct and personalized online store, tailored to their branding and operational requirements, through design templates and third-party extensions. Overall, WooCommerce is a reliable and cost-effective platform that offers a lot of flexibility and control over your eCommerce store.
Read More: To Know about Woocommerce Alternatives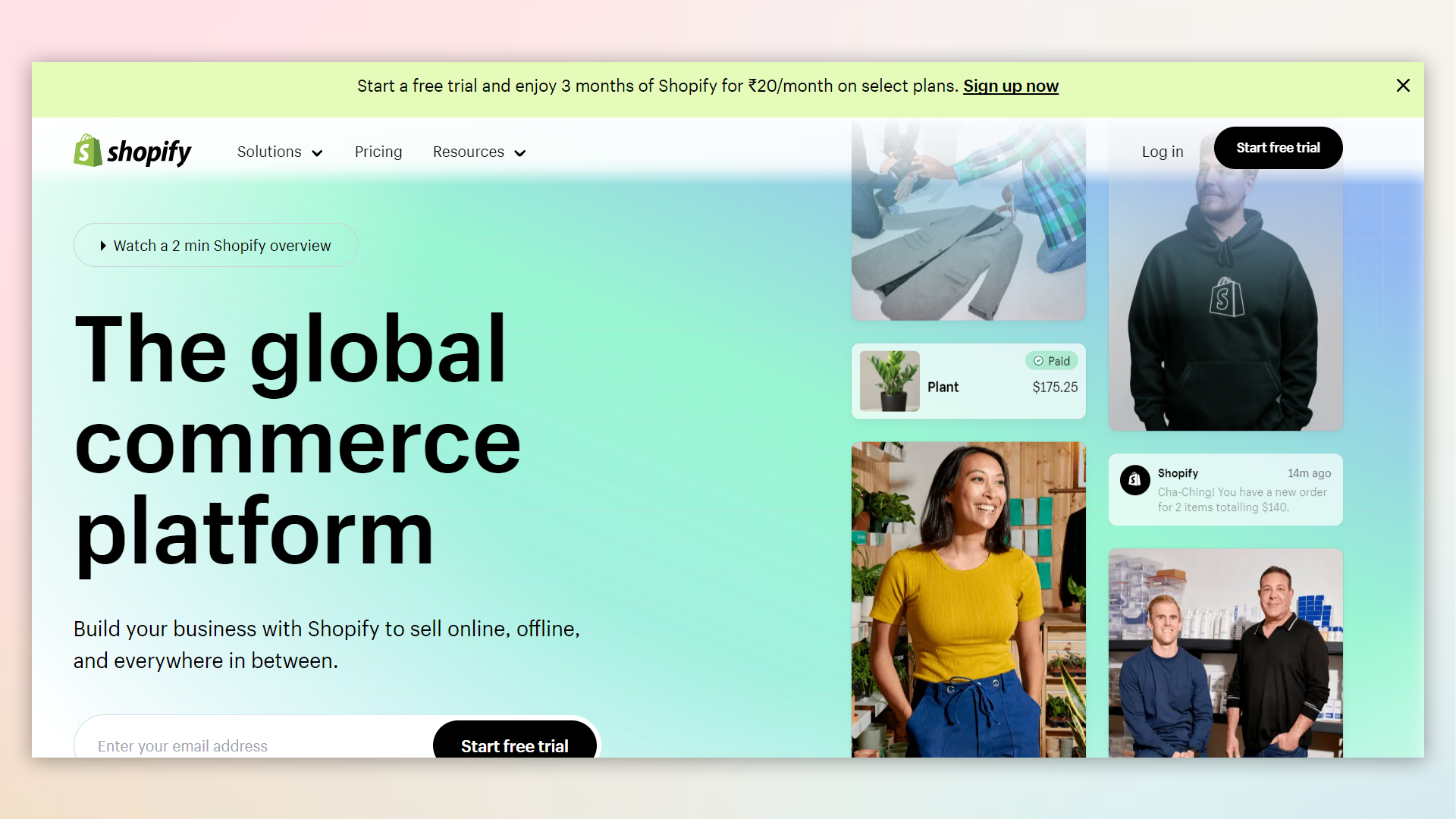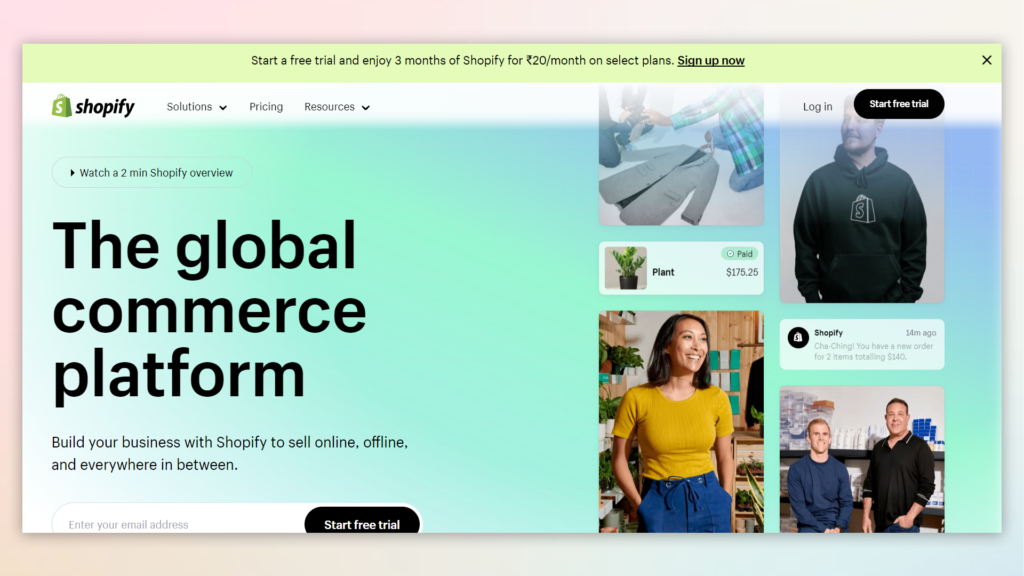 Shopify, a widely used all-in-one e-commerce platform, enables businesses of all sizes to effortlessly create and handle online stores with customizable templates, a built-in payment gateway, shipping tools, and marketing and sales features, making it a favored option for many.
It offers a range of features and tools that can help businesses sell their products online effectively. These features include customizable templates and themes, a built-in payment gateway that accepts various payment methods, shipping tools like real-time shipping rates and label printing, and marketing and sales features such as built-in SEO tools and integrations with social media platforms like Facebook and Instagram. Additionally, Shopify provides inventory management tools, order tracking, and customer profiles to help businesses manage their online store.
Read More: To Know about Shopify Alternatives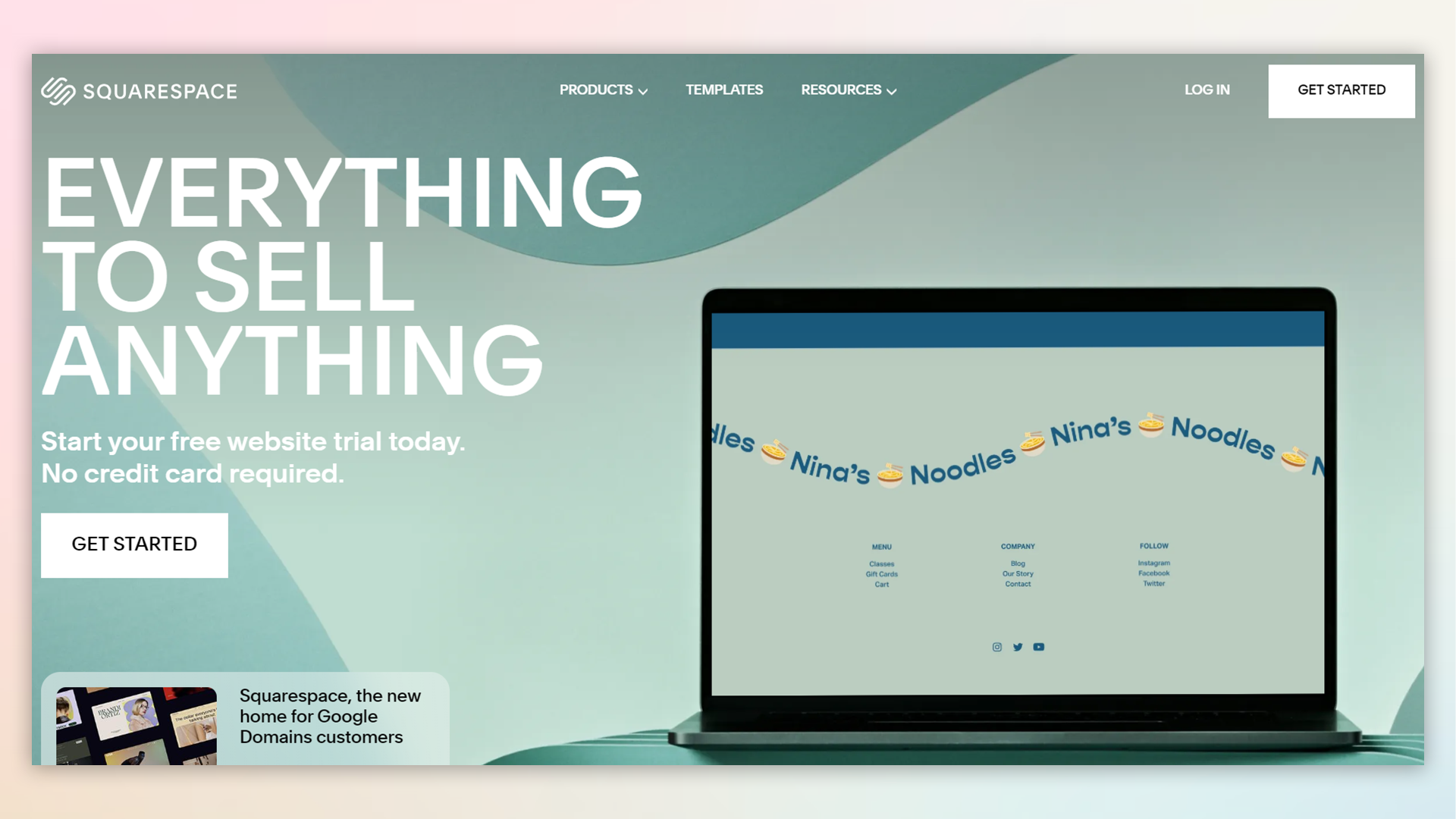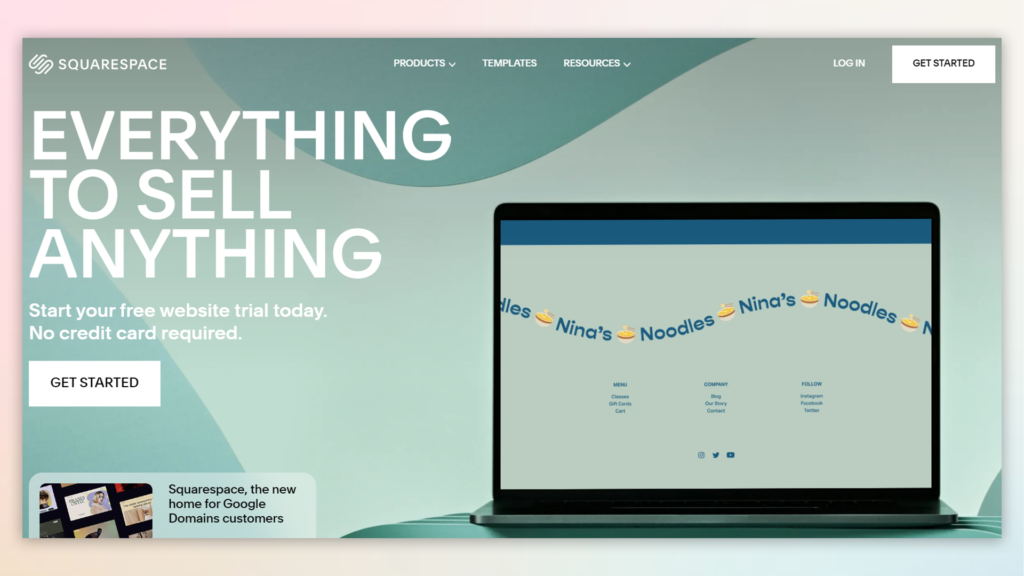 Squarespace, a popular all-in-one website builder, and ecommerce platform allow businesses to effortlessly create and manage their online store, website, and digital content in a single location. With its range of templates, design tools, and ecommerce features, Squarespace facilitates the rapid creation of professional-looking online stores for businesses of any size. Known for its user-friendly interface and dependable customer support, Squarespace is the perfect choice for businesses lacking technical expertise.
Additionally, Squarespace provides tools for creating and managing blogs and other digital content, allowing businesses to establish a robust online presence. Overall, Squarespace is a comprehensive platform that enables businesses to create, customize, and manage their online store and website with ease.
Read More: To Know about Squarespace Alternatives
Final Thoughts
In summary, Magento has established itself as a widely adopted eCommerce platform, garnering trust from businesses over the years. Nonetheless, it may not align perfectly with every business due to its exorbitant costs, intricate nature, and limited support. Thankfully, there exists plenty of alternative platforms for Magento that present a diverse array of features and functionalities, catering to various business requirements and budgets.
When contemplating a substitute for Magento, it becomes crucial to take into account factors such as user-friendliness, customization capabilities, pricing structures, customer support, and scalability. Hence by selecting the right ecommerce platform, businesses can forge a professional and prosperous online store that fulfills their distinct needs, propelling their growth and success in the fiercely competitive realm of eCommerce.
Frequently Asked Questions(FAQs)
1. What are some alternatives to Magento for e-commerce websites?
There are several alternatives to Magento for e-commerce websites, including:
Wcart, Webnexs, BigCommerce, Shopify, OpenCart.

2. How do these alternatives compare to Magento in terms of features and functionality?
Each alternative has distinct features and functionalities, yet they typically provide comparable e-commerce basics like product and order management, as well as payment gateway integration. Some alternatives may offer more advanced features than Magento, while others may offer fewer. It's important to evaluate each alternative based on your specific needs and requirements.
3. Are these alternatives user-friendly for non-technical users?
Yes, many of these alternatives prioritize user-friendliness, making them accessible even to non-technical users. For instance, Wcart offers a drag-and-drop interface and an intuitive dashboard, while WooCommerce is built on WordPress, a CMS known for its user-friendly nature.
4. Can I migrate my existing Magento store to one of these alternatives?
Yes, you can migrate your Magento store to one of these alternatives. Each alternative may have its own migration tool or process. It's important to research and plan the migration process carefully. Depending on your store's complexity and the alternative you choose, you may need to hire a developer or an agency to assist with the migration.
5. Are these Magento alternatives suitable for small businesses?
Yes, many of these alternatives are suitable for small businesses. Platforms like Wcart, Webnexs, and OpenCart offer user-friendly interfaces and provide a range of plans, allowing you to choose one that fits your business needs and budget. They also offer various themes and templates to help you create an attractive online store without requiring advanced technical skills.