In today's digital age, having a professional and effective website is important for any business looking to thrive and succeed. However, not all business owners have the technical expertise or budget to hire professional web developers. That's where website builders come into play. Website builders are user-friendly platforms that enable individuals and businesses to create their own websites without the need for coding knowledge. With a excess of website builders available, choosing the best one for your business can be overwhelming. In this comprehensive guide, we'll explore the essential factors to consider when selecting the best website builder for your specific business needs.
10 Essential Factors To Consider When Choosing The Best Website Builder For Your Business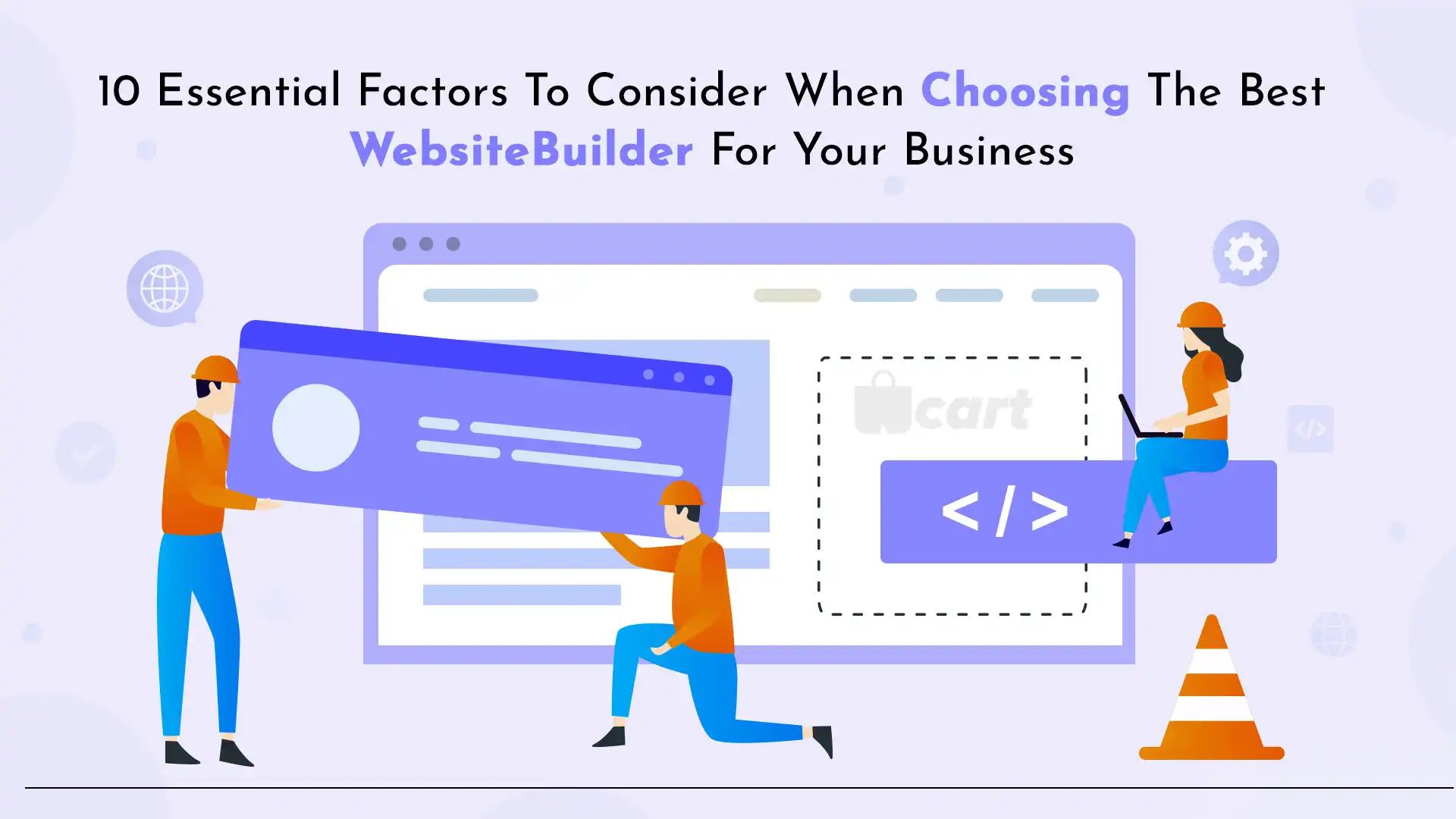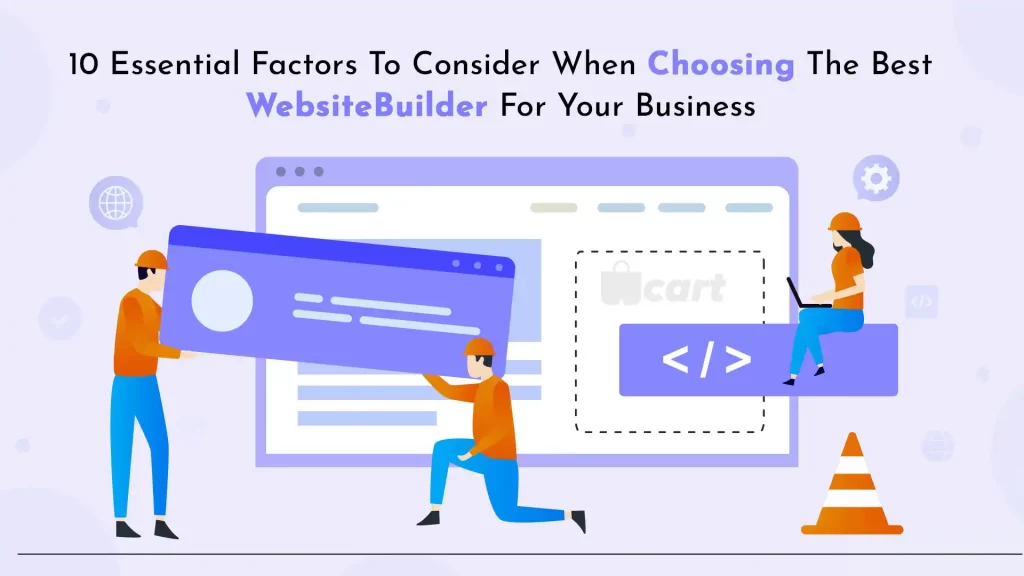 1. Identify Your Business Goals and Needs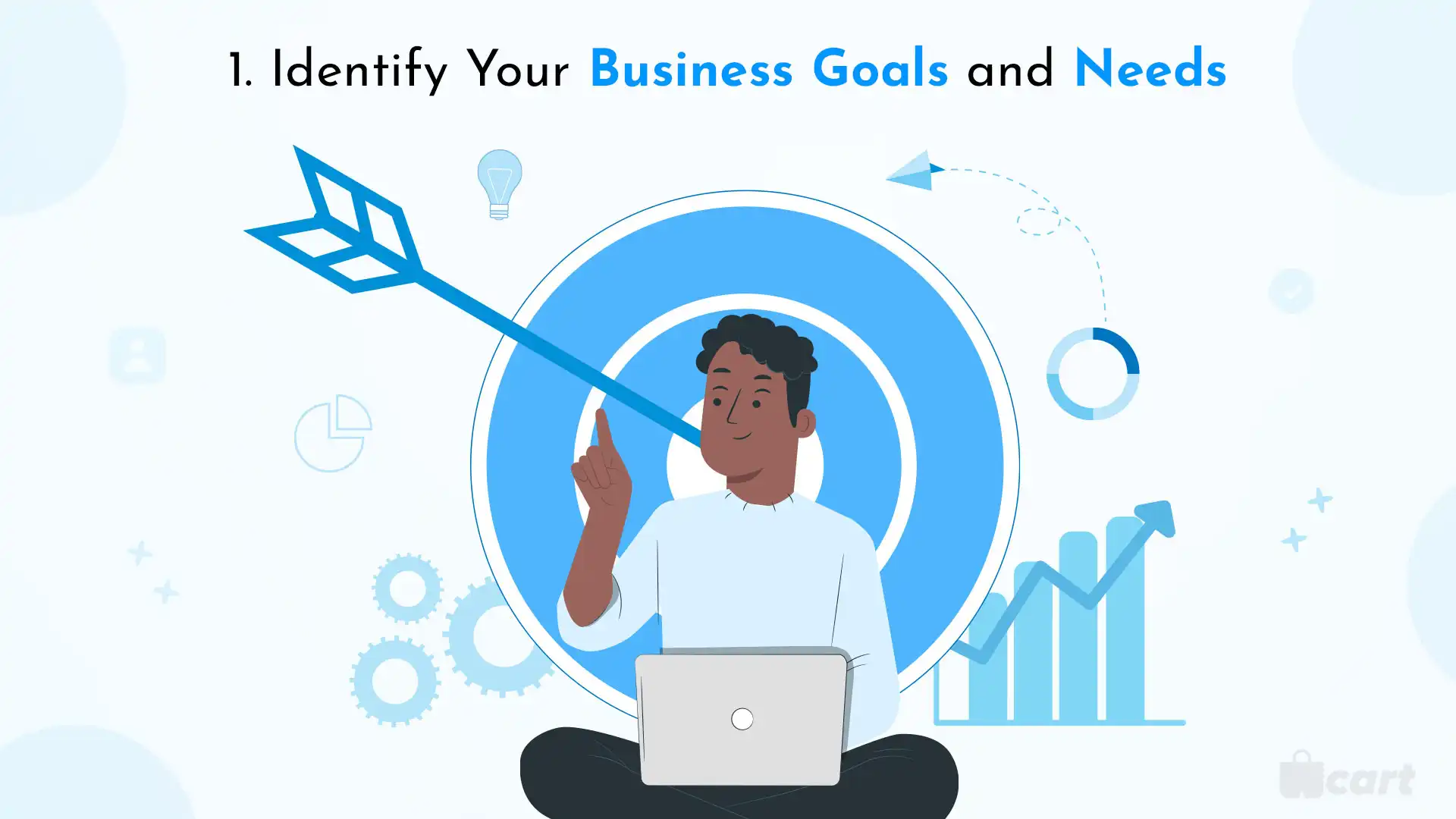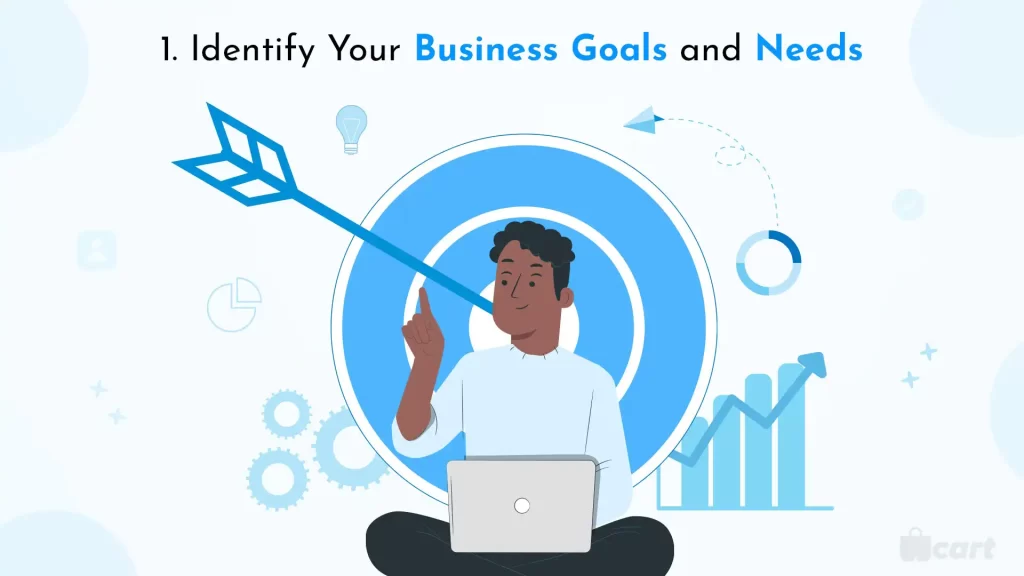 Before diving into the world of website builders, it's crucial to have a clear understanding of your business goals and requirements. Consider the following questions:
What is the primary purpose of your website? Is it to showcase your portfolio, sell products, offer services, or simply provide information?
What features and functionalities do you need? For example, do you require e-commerce capabilities, a blog section, contact forms, or multimedia integration?
Consider your ecommerce website development and ongoing maintenance budget?
Do you expect your website to scale and grow in the future? If so, you'll need a platform that allows for easy expansion.
2. Evaluate User-Friendliness and Ease of Use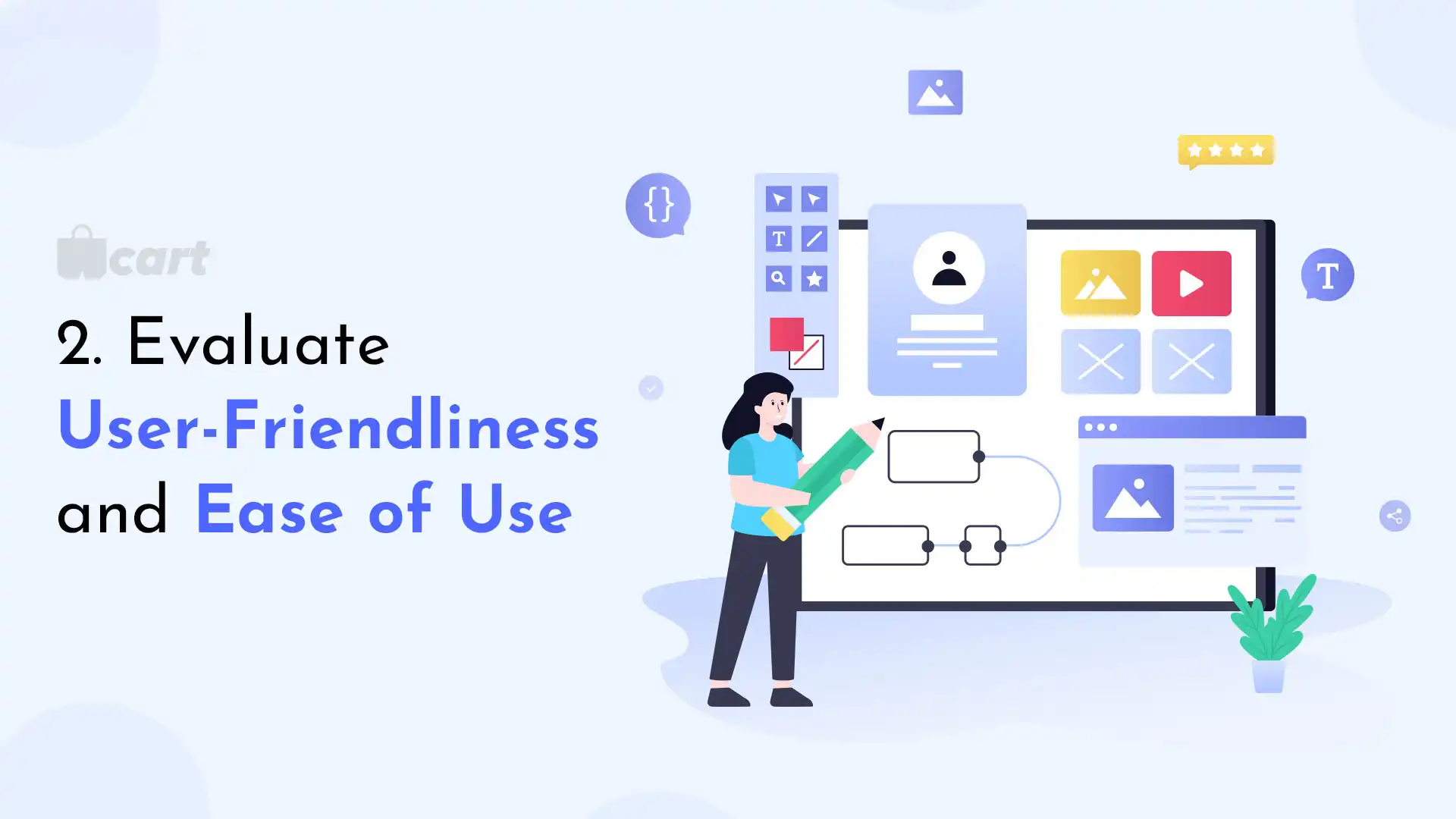 One of the main advantage of website builder for a business is their user-friendliness. A good website builder should have an intuitive and straightforward interface that allows you to build and customize your site with ease. Look for drag-and-drop functionality, pre-designed templates, and the ability to preview changes in real-time. If possible, try out the website builder's free trial to get a feel for its usability.
3. Examine Design and Customization Options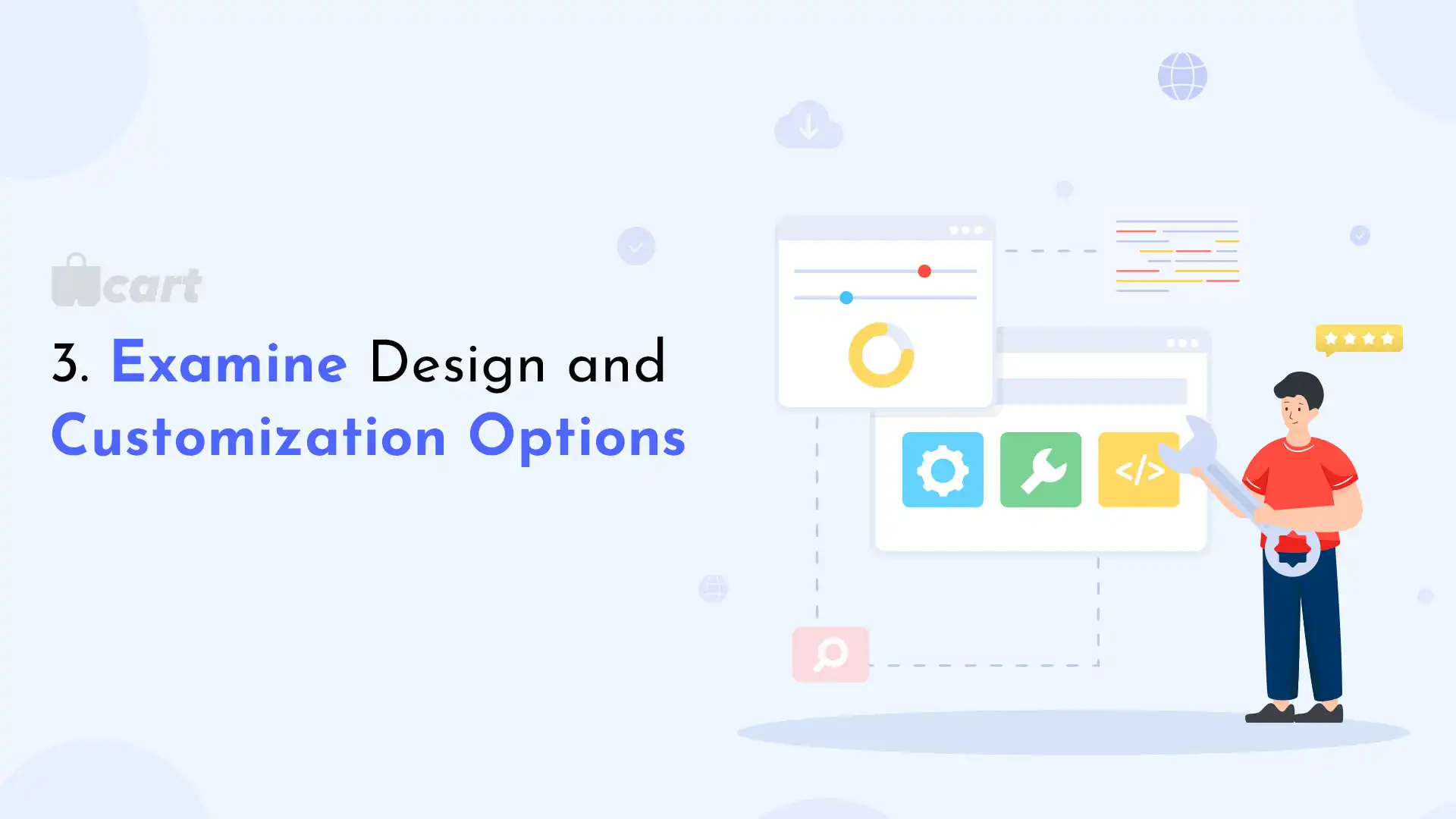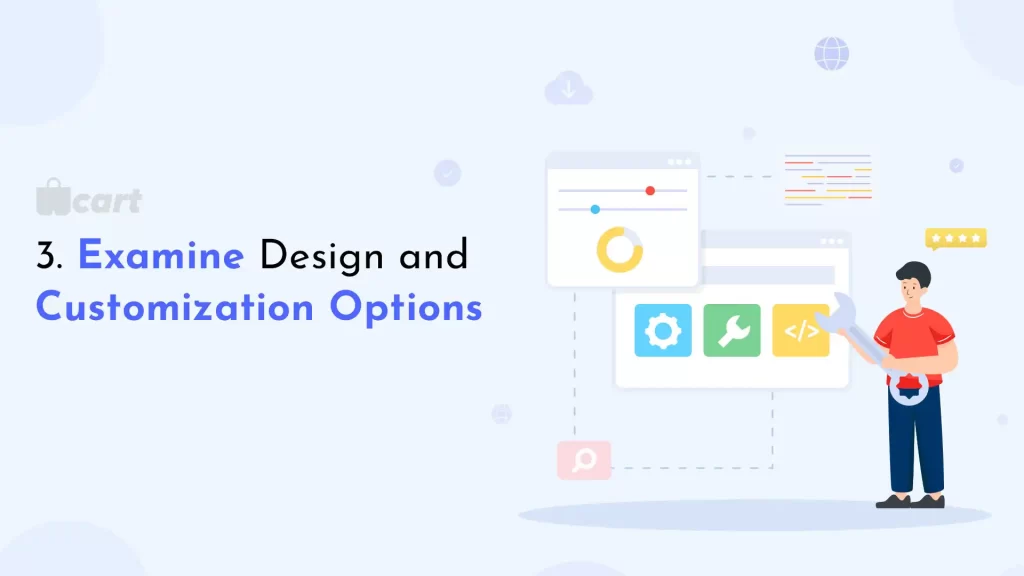 Visual appearance of the website is one main factor for attracting and retaining visitors. Consider choosing a website builder that offers a high range of professionally designed templates that align with your targeted industry and niche. Additionally, check if the platform allows for easy customization of templates, colors, fonts, and layout to match your brand identity.
4. Mobile Responsiveness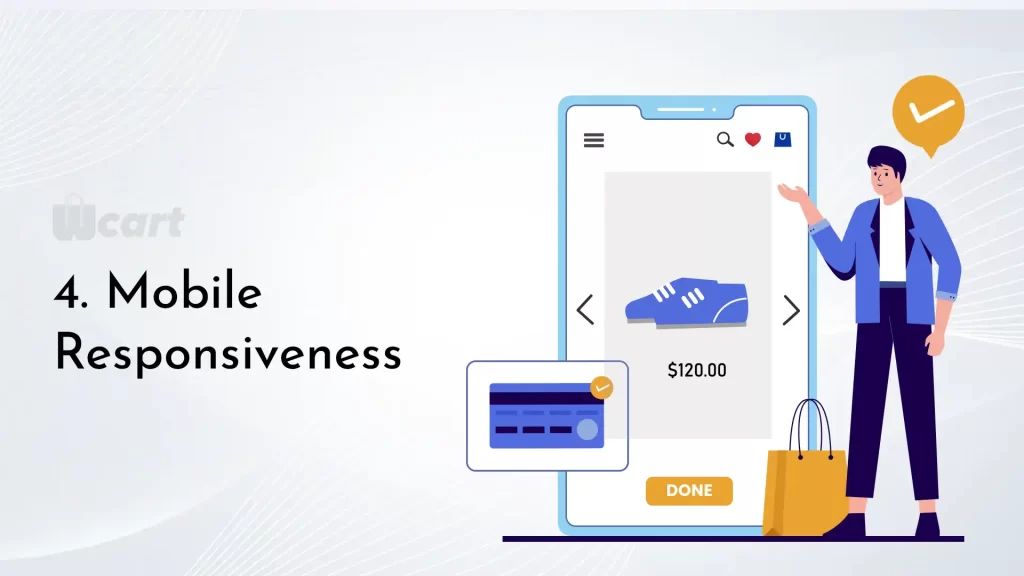 With the majority of internet users browsing on mobile devices, it's essential that your website looks great and functions seamlessly on smartphones and tablets. Ensure that the website builder offers responsive templates that automatically adapt to various screen sizes.
5. SEO Features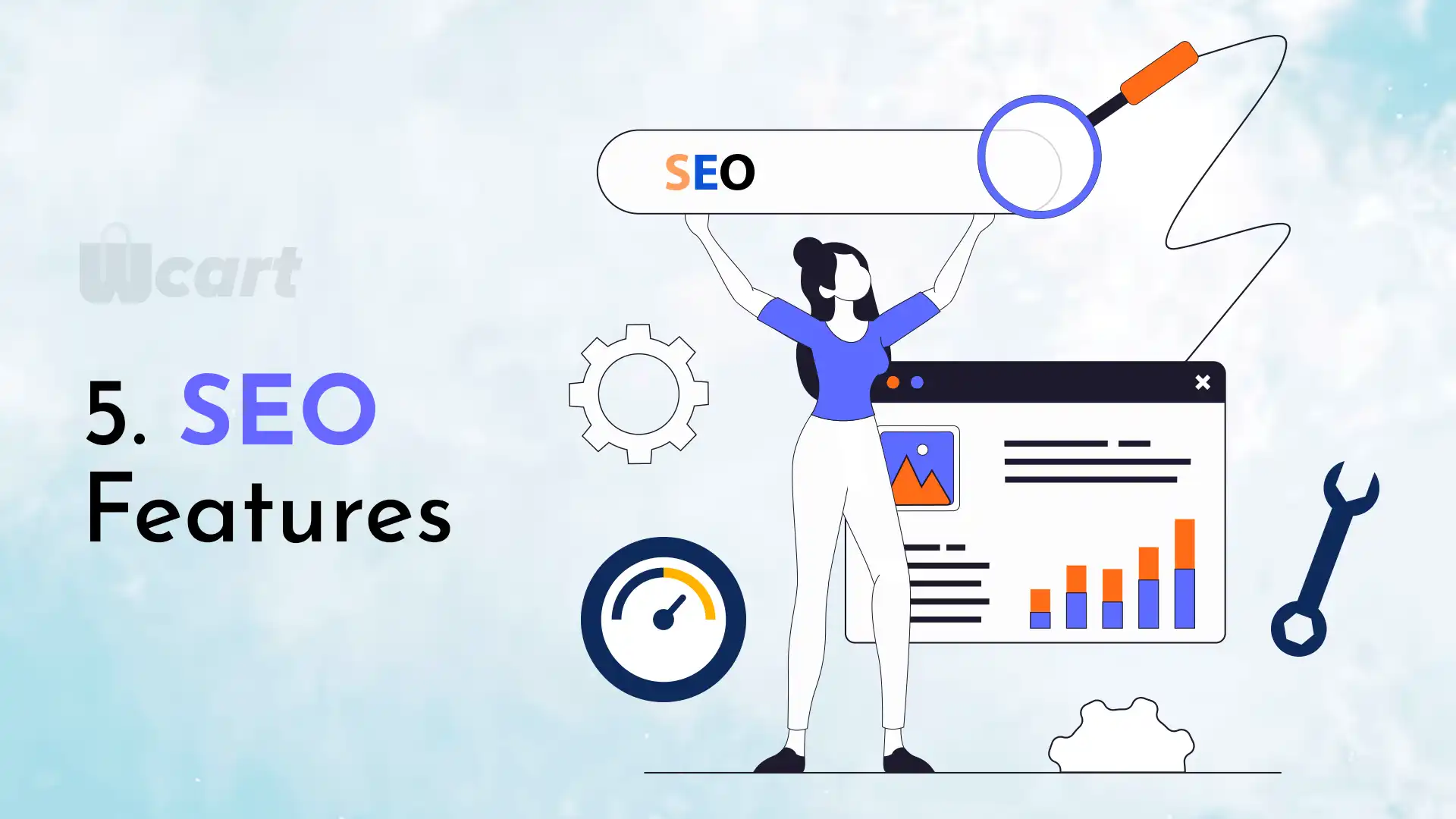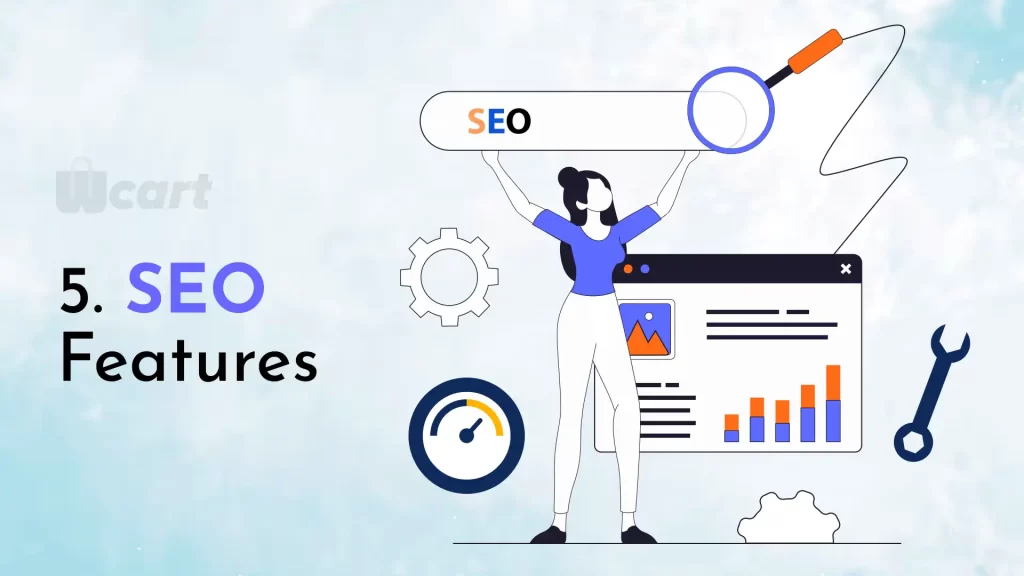 SEO plays a vital role in improving your website's visibility on search engines like Google, Bing, and more. Check if the website builder provides built-in SEO tools, such as customizable meta tags, URL structures, and sitemaps. The ability to add alt tags to images and optimize page loading speed is also crucial for SEO success.
Visit Here: 12 Tips To Increase Ecommerce Conversion Rates
6. E-commerce Capabilities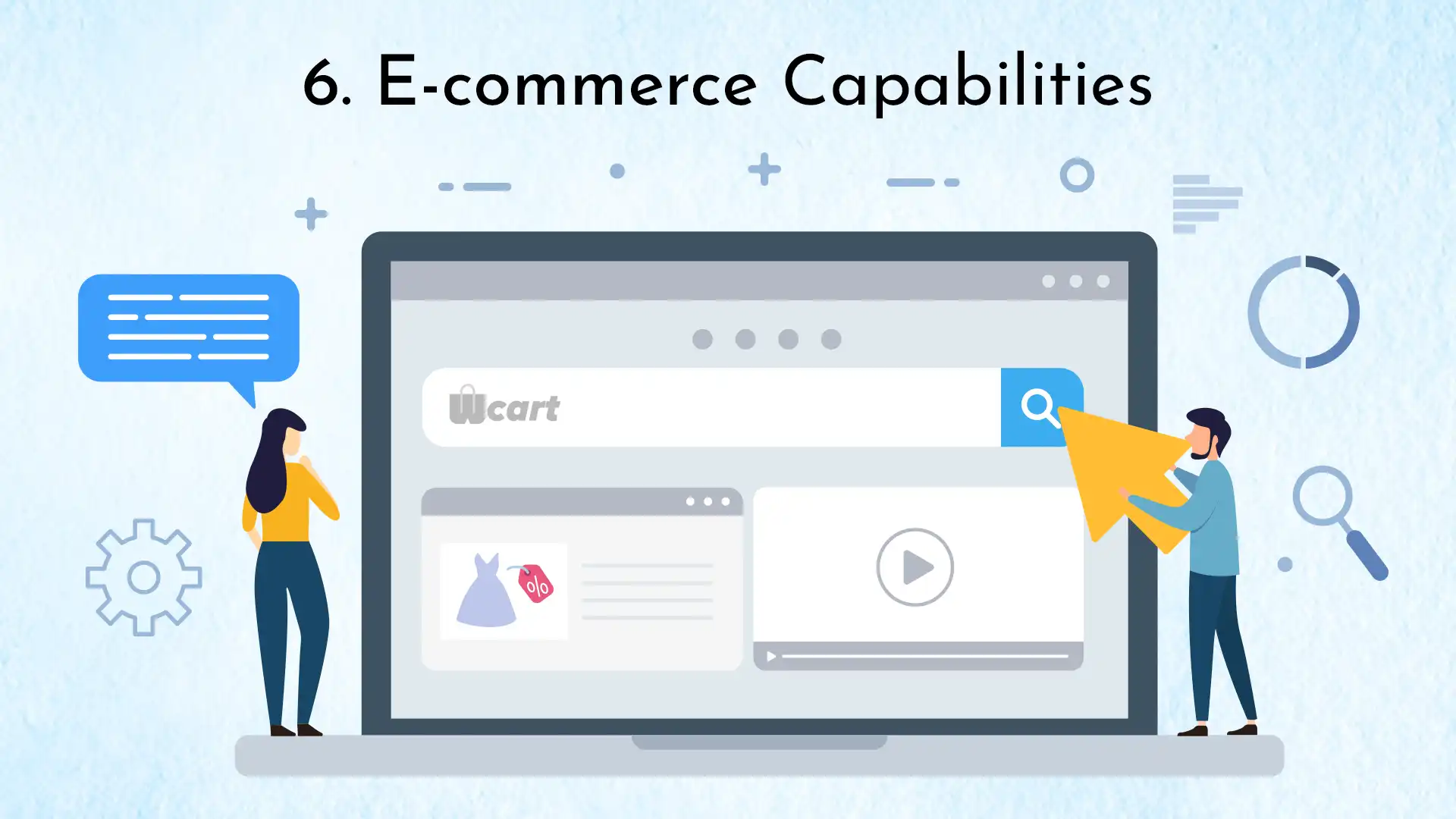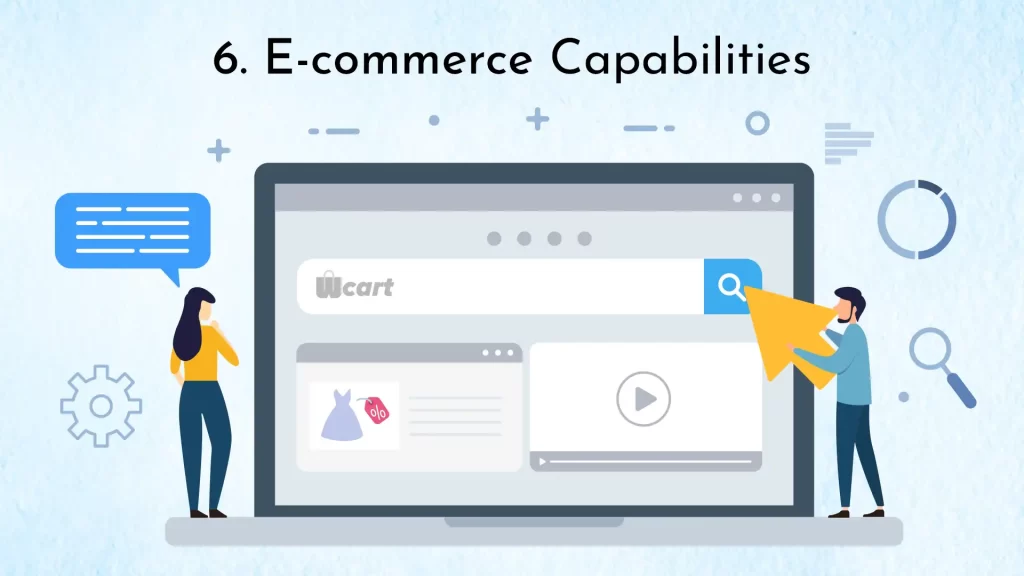 If you plan to sell products or services online, you'll need a website builder that offers robust e-commerce features. Look for options that support secure payment gateways, product catalogs, inventory management, shipping options, and customer tracking.
7. Hosting and Performance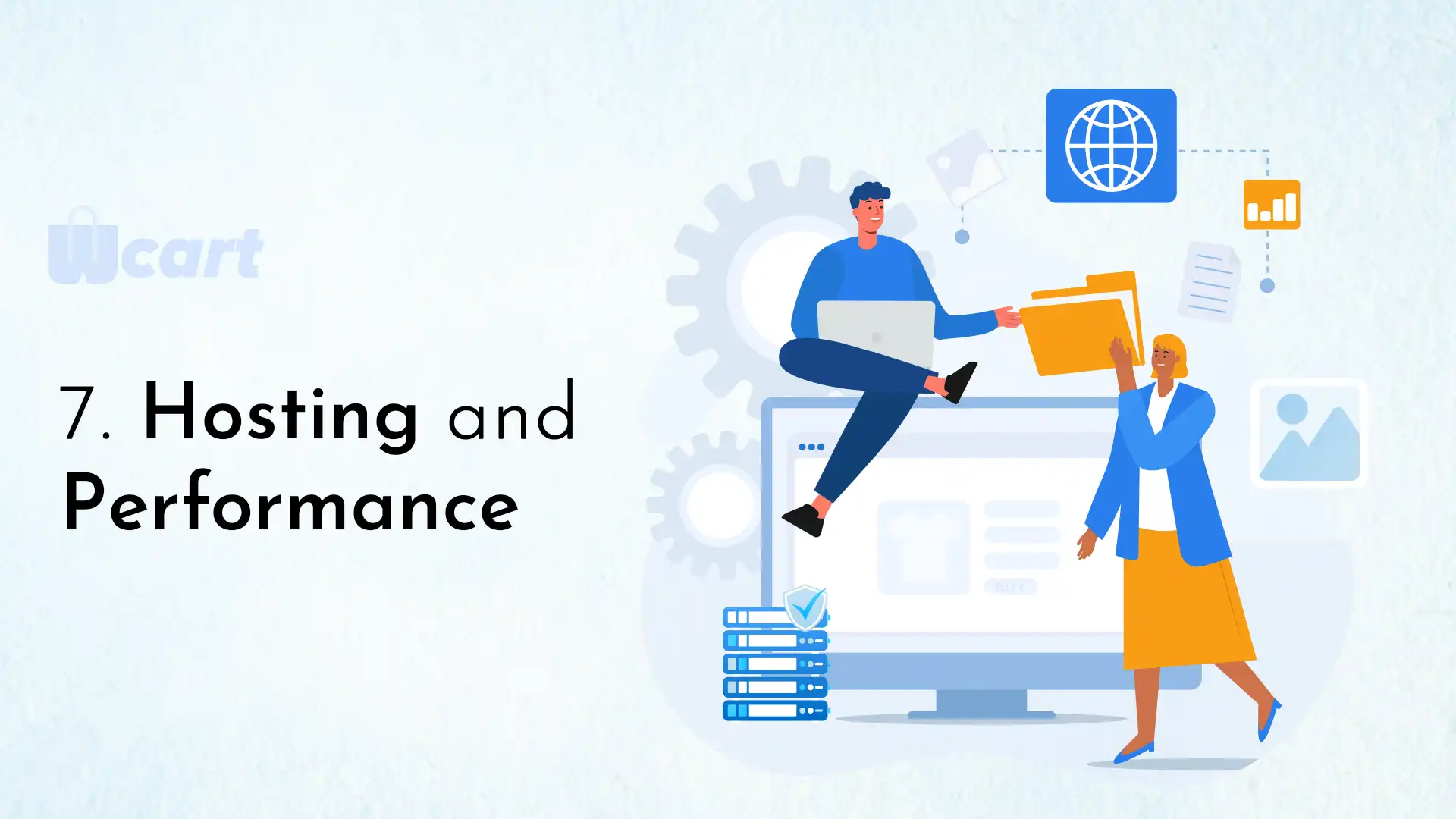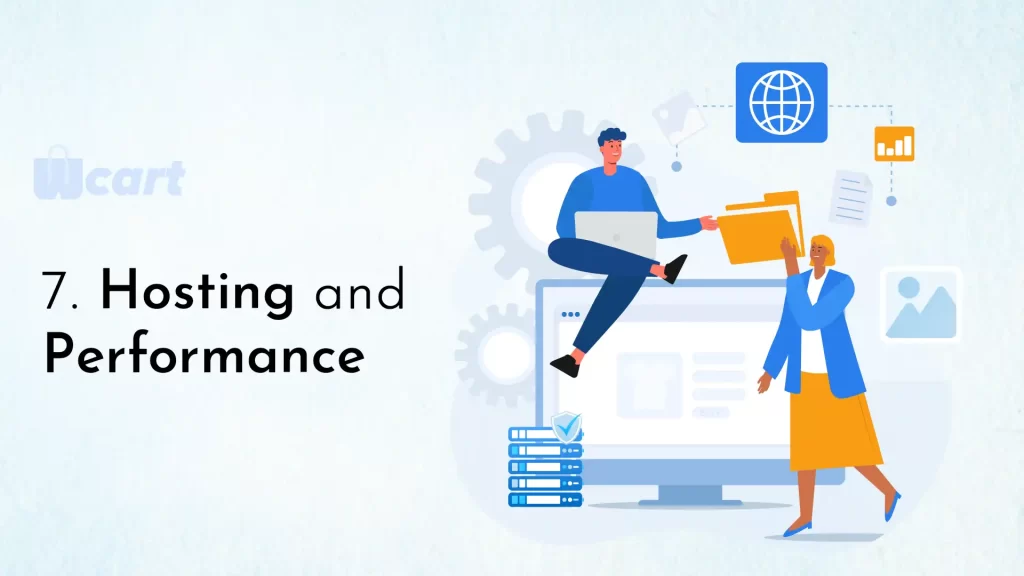 Consider the hosting options provided by the website builder for a business. Some platforms offer hosting as part of their package, while others require you to find your own hosting provider. Ensure that the hosting service is reliable, secure, and provides sufficient bandwidth for your website's traffic.
8. Customer Support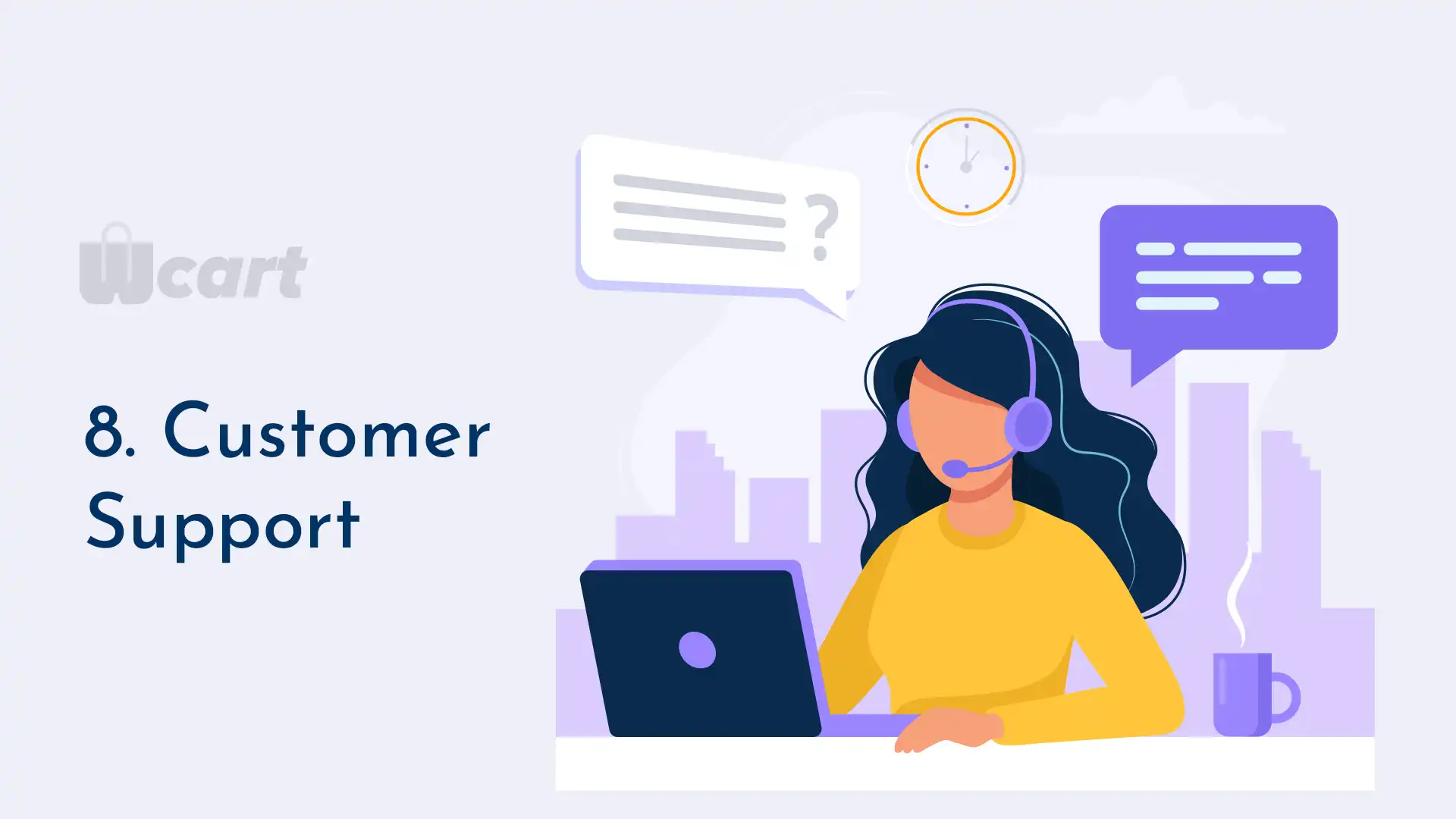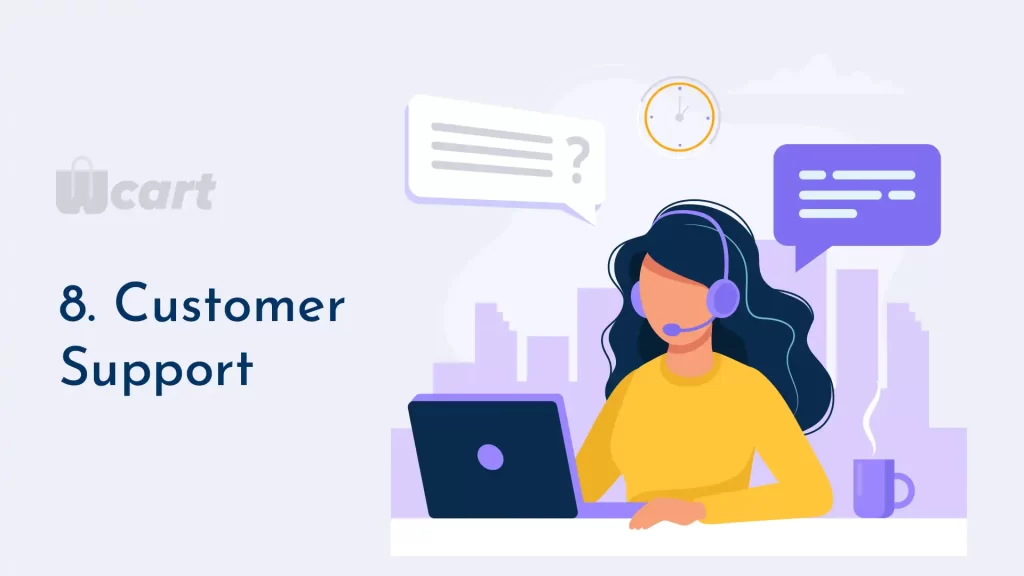 Having reliable customer support is crucial, especially if you encounter technical issues or need assistance with website customization. Look for website builders that offer multiple support channels, such as live chat, email, and phone support. Additionally, check if they have a comprehensive knowledge base or community forums for self-help resources.
9. Scalability and Flexibility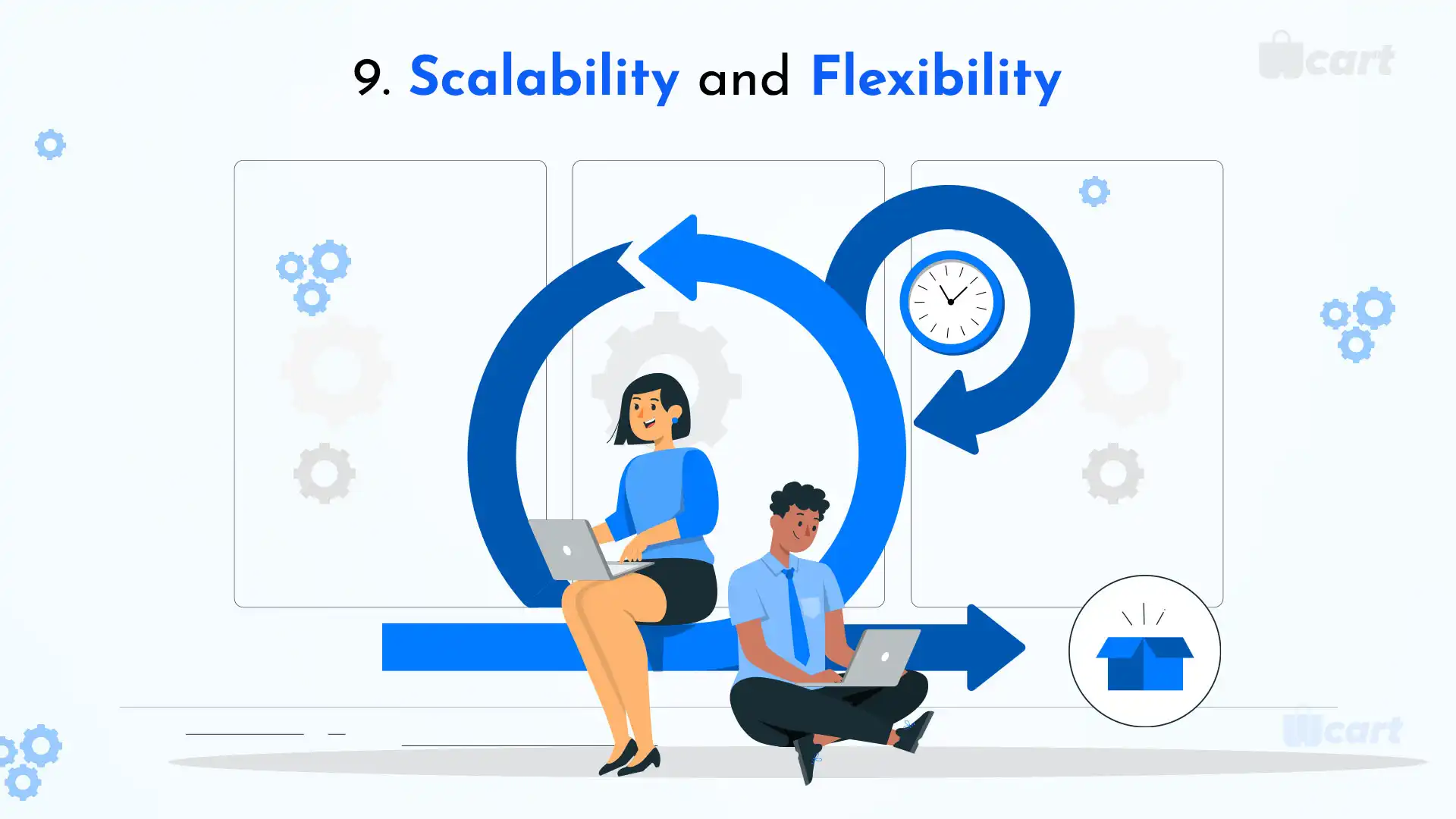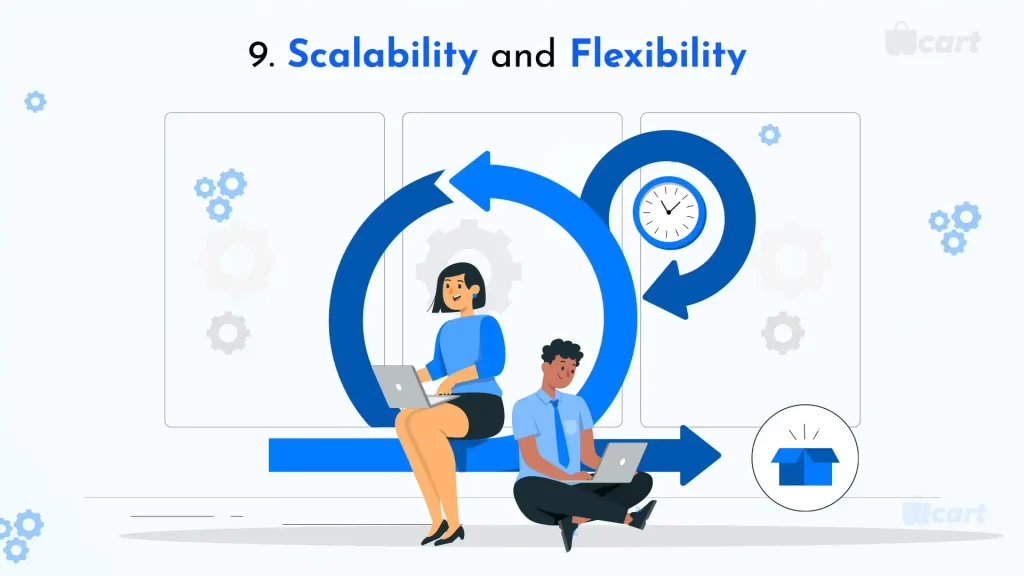 As your business grows, you may need to add new features and expand your website's capabilities. Choose a website builder that allows for easy scalability and integration of third-party tools or plugins.
10. Pricing and Cost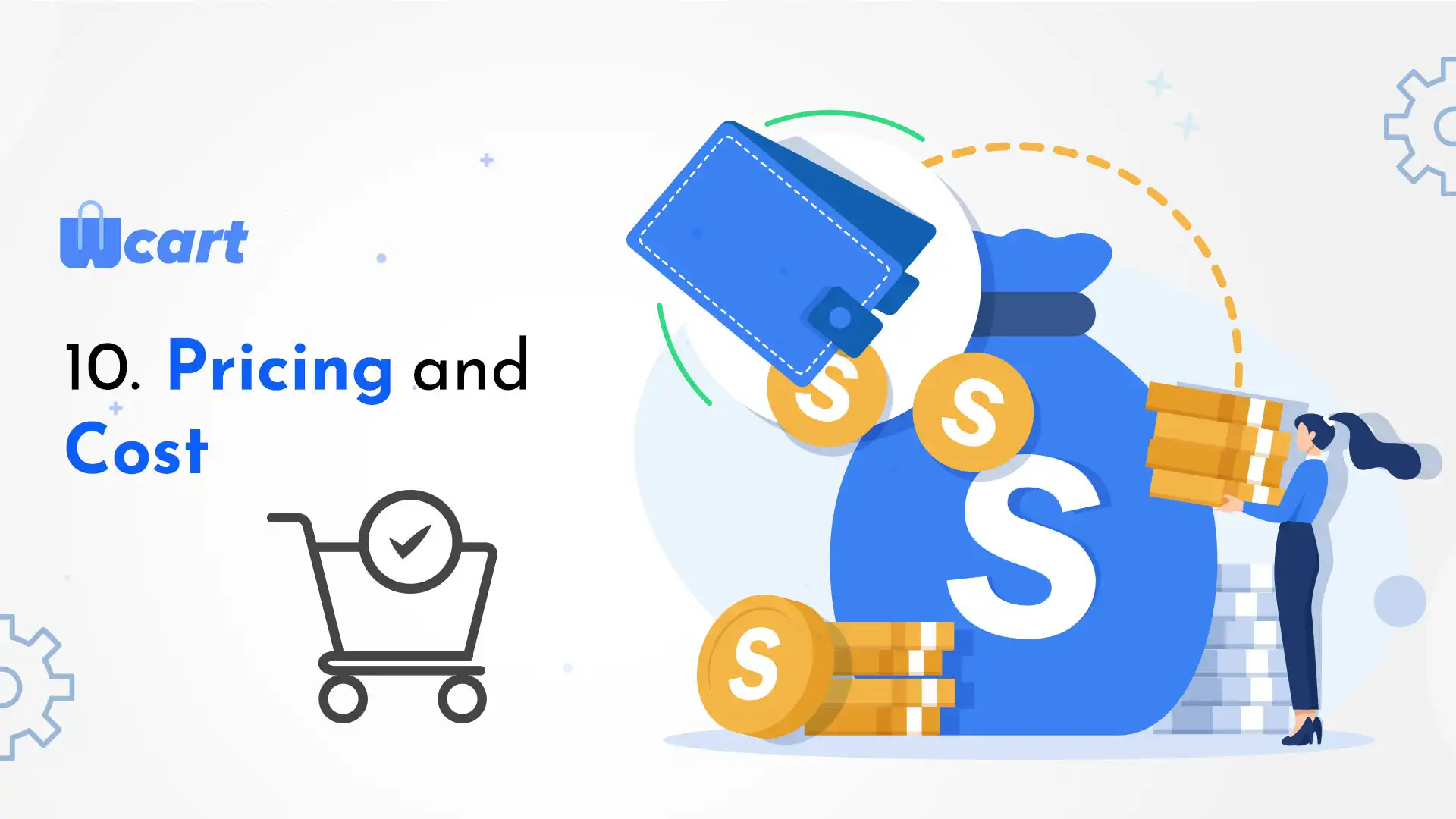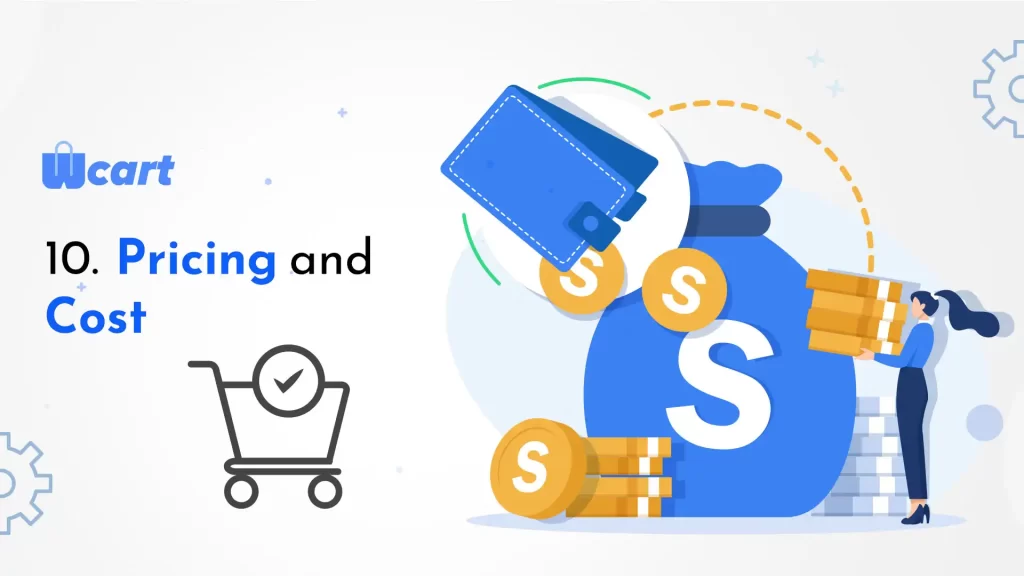 Website builders come with various pricing models, including free plans with limited features, monthly subscriptions, and one-time payment options. Assess your budget and the features you require, and choose a plan that fits your needs without unnecessary expenses.
Why Choose Wcart Website Builder Over Other Online Store Builders?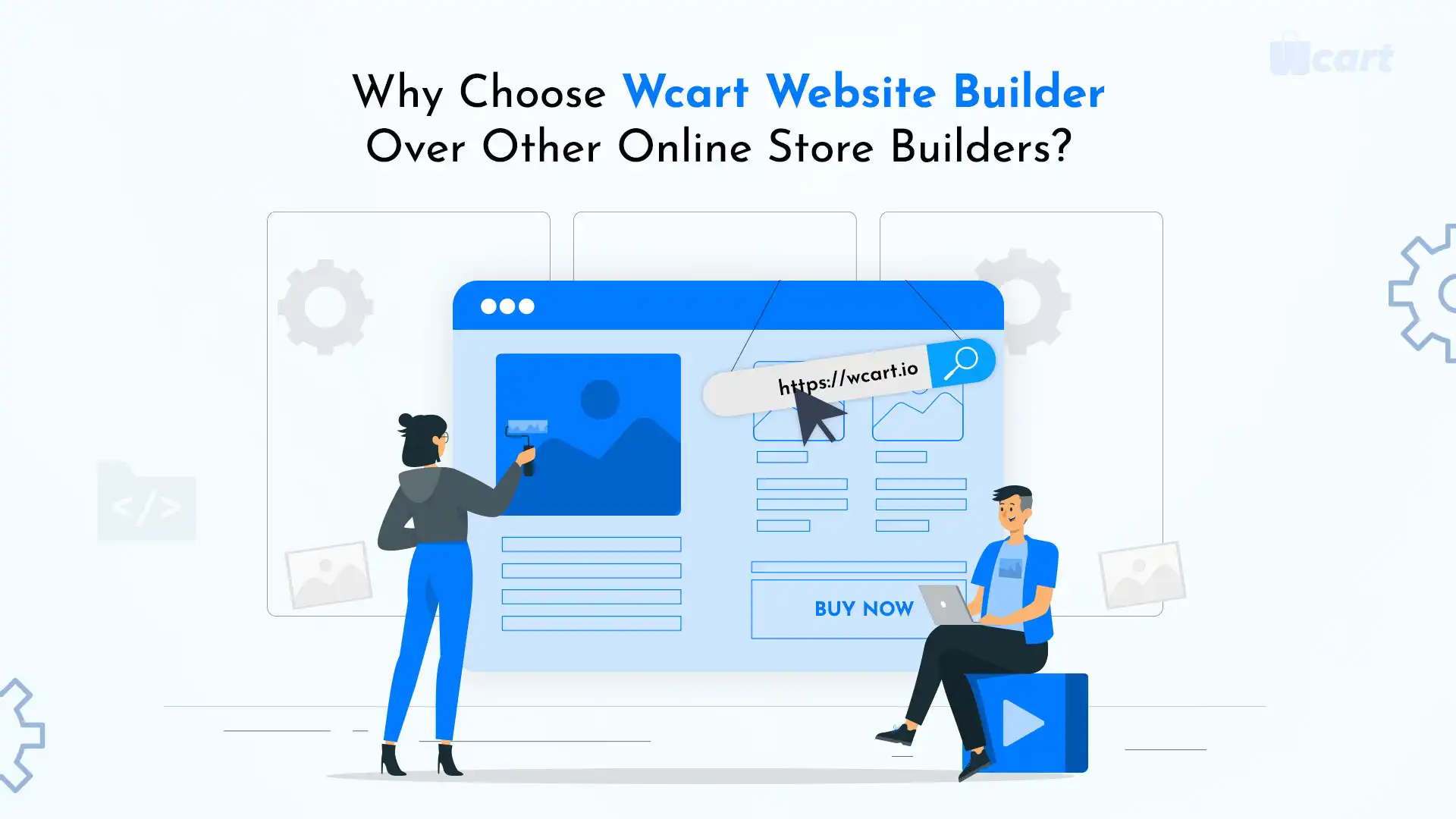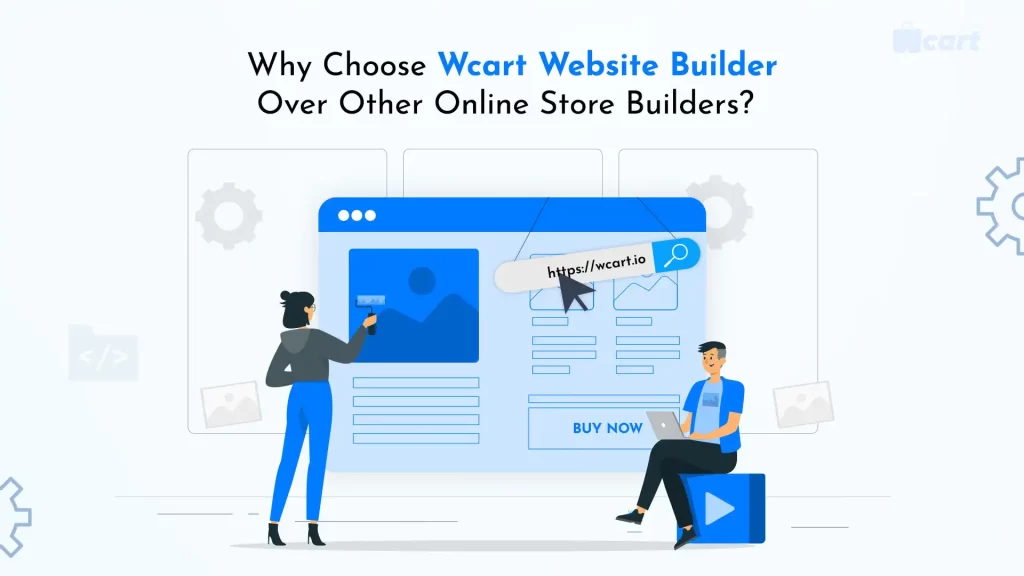 Wcart Website Builder stands out as an exceptional choice among other online store builders due to its impressive array of features, user-friendly interface, and commitment to helping businesses succeed in the competitive ecommerce world.
One of the key advantages of Wcart is its versatility. It offers a huge selection of customizable templates, catering to various industries and design preferences. Whether you're a small boutique, a tech startup, or a large enterprise, Wcart has templates tailored to meet your specific needs, saving you valuable time and resources in building your online store.
Moreover, Wcart's intuitive drag-and-drop interface simplifies the process of creating a stunning website without requiring any coding knowledge. This accessibility ensures that business owners and entrepreneurs of all backgrounds can effortlessly design their online stores.
Wcart also takes pride in its robust ecommerce functionalities. It provides smooth integration with numerous payment gateways, ensuring secure transactions for customers worldwide. Additionally, its inventory management and order tracking systems streamline operations, allowing businesses to focus on growth and customer satisfaction.
Another compelling reason to choose Wcart is its commitment to SEO. Wcart optimizes websites for better search engine rankings, increasing visibility and driving organic traffic to your online store.
Finally, Wcart offers excellent customer support. Their dedicated team is always ready to assist with any technical issues or queries, ensuring a smooth and hassle-free experience for users.
Read More: Best Ecommerce Website Builders
Conclusion
Choosing the best ecommerce website builder for your business is a most important decision that can significantly impact your online presence and success. Take the time to evaluate your business goals, needs, and budget. Look for a user-friendly platform with design flexibility, mobile responsiveness, and SEO features. If you plan to sell products, ensure the website builder offers robust e-commerce capabilities. Consider the hosting options, customer support, and scalability of the platform. Finally, weigh the pricing and cost factors to find the most cost-effective solution for your business.
With careful consideration and research, choosing a website builder like Wcart will empowers you to create a stunning and functional website that reflects your brand and effectively engages your target audience. Remember, your website is a valuable tool for building brand credibility, driving sales, and establishing a strong online presence in today's digital world. If you have queries on choosing Wcart website builder, contact the Wcart Ecommerce Expert team.
Frequently Asked Questions (FAQs)
1. What is a website builder?
A website builder is an online tool that allows businesses to create and customize websites without extensive coding knowledge. Users can choose from pre-designed templates and drag-and-drop elements to build their site.
2. Why use a website builder for my business?
Website builders are cost-effective and user-friendly, enabling businesses to create professional-looking websites quickly. They offer a wide range of templates and features, making it easy to customize your site according to your brand and needs.
3. Are all website builders the same?
No, website builders vary in terms of features, ease of use, and pricing. Some are more suitable for ecommerce, while others excel at blogging or portfolio websites. Consider your business requirements before choosing one.
4. How do I decide which website builder to use?
To choose the best website builder, evaluate factors like ease of use, template selection, ecommerce capabilities, mobile responsiveness, SEO tools, and pricing. Read user reviews and compare options before making a decision.
5. Can I integrate third-party tools with a website builder?
Most website builders allow integration with third-party tools like email marketing services, analytics, and CRM systems. Ensure the website builder you choose supports the necessary integrations for your business needs.